From Clicks to Conversions: Maximizing Traffic's Potential for High-Quality Leads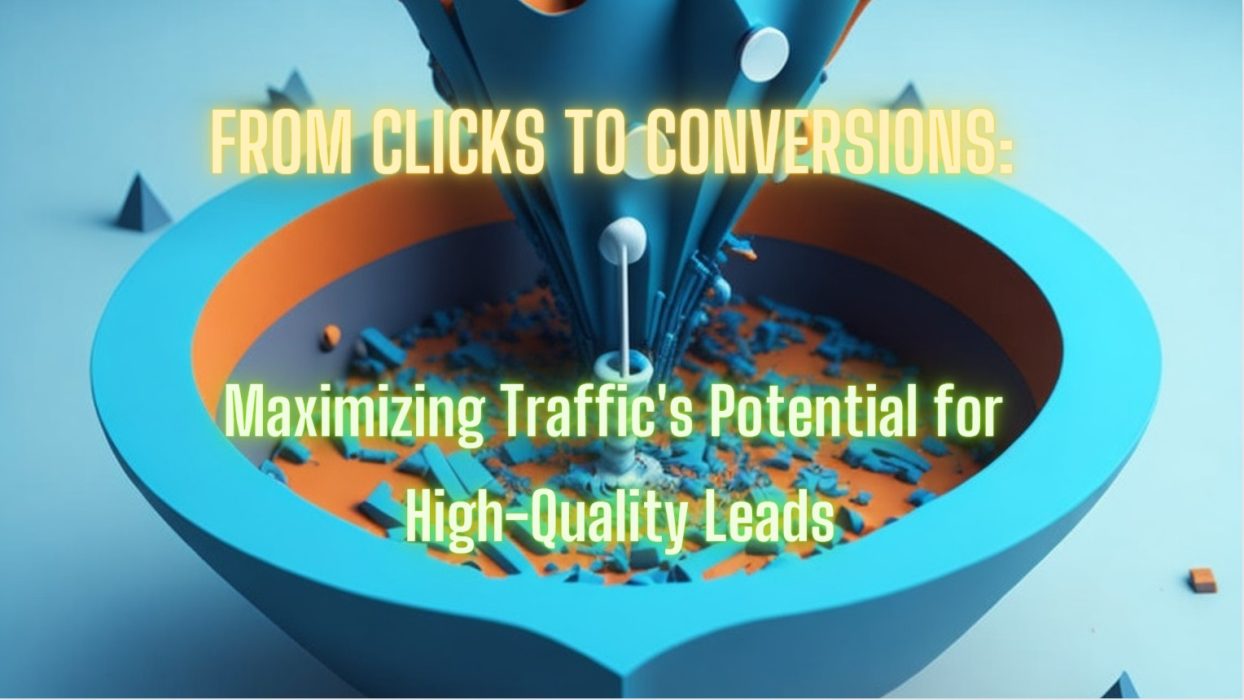 Introducing eZ-Support: Revolutionizing Customer Support with AI-Powered Instant Assistance
Executive Summary:
The article discusses the challenges and solutions for converting website traffic into high-quality leads.
It presents market statistics on the factors that affect conversion rates, such as bounce rates, personalization, and lead nurturing.
It introduces eZ-Support, a revolutionary AI application that provides instant and accurate answers to customer inquiries based on web content, PDF documents, and videos.
It highlights the key features and benefits of eZ-Support, such as comprehensive data integration, web content analysis, and PDF document analysis.
Introduction:
In today's digital landscape, businesses heavily rely on generating website traffic to drive conversions and increase revenue. However, the real challenge lies in converting this traffic into high-quality leads that can be nurtured into loyal customers. With constantly evolving consumer behaviors and increased competition, understanding the obstacles and implementing effective strategies is vital for maximizing conversion rates. This article presents the current market statistics on traffic conversion challenges and offers valuable suggestions and solutions to overcome them.
The Challenge: Market Statistics on Traffic Conversion
High Bounce Rates: According to industry research, the average bounce rate across various sectors is around 40%. This indicates that many website visitors leave without engaging further or converting into leads.
Lack of Personalization: Studies have shown that 74% of customers feel frustrated when website content is not personalized to their interests and preferences. Generic experiences fail to capture visitors' attention and hinder lead-generation efforts.
Insufficient Lead Nurturing: Research suggests that only 25% of leads are ready to purchase immediately. Inadequate lead nurturing strategies often lead to missed opportunities and low conversion rates.
Solutions and Suggestions for Effective Traffic Conversion:
Today, we are thrilled to announce the launch of eZ-Support, a groundbreaking AI application that transforms the customer support landscape. With eZ-Support, businesses can now provide instant and accurate answers to their website visitors based on their private data sets, including web content, PDF documents, and videos.
Traditional customer support often suffers from long response times, inefficiencies, and inconsistent information retrieval. eZ-Support addresses these challenges head-on by harnessing the power of ChatGPT technology and advanced natural language processing algorithms. This innovative solution allows customer support representatives to access a wealth of information quickly and provide exceptional support experiences.
eZ-Support enables seamless interaction between customer support representatives and the application, empowering them to find answers within various data sources. Whether web content, PDF documents, or videos, eZ-Support's intelligent algorithms extract and analyze information in real time, delivering precise and contextually relevant answers.
Key Features of eZ-Support:
Instant and Accurate Responses: Leveraging its AI-powered capabilities, eZ-Support provides instant answers to customer inquiries by analyzing data from web content, PDF documents, and videos. This drastically reduces response times and ensures consistently accurate information.
Comprehensive Data Integration: eZ-Support seamlessly integrates with private data sets, allowing businesses to leverage their existing web content, PDF documents, and video resources. This comprehensive approach ensures that customers receive the most up-to-date and relevant information.
Web Content Analysis: eZ-Support employs advanced algorithms to analyze web content, including articles, blogs, and documentation. It retrieves pertinent information from web pages, ensuring comprehensive answers to customer queries.
PDF Document Analysis: With its advanced natural language processing algorithms, eZ-Support extracts and understands content within PDF documents. This enables customer support representatives to quickly address inquiries that involve PDF attachments and provide tailored solutions.
Video Content Analysis: eZ-Support utilizes cutting-edge computer vision capabilities to process and analyze video content. By understanding visual cues, eZ-Support can provide step-by-step instructions and support for complex tasks, enhancing the customer experience.
Seamless Appointment Booking: With eZ-Support, customers can book appointments quickly and effortlessly, eliminating the need for phone calls, lengthy email exchanges, or waiting on hold. Our user-friendly interface ensures a smooth booking experience, enhancing customer satisfaction.
Integration and Compatibility: We understand the importance of seamless integration with existing systems. eZ-Support is designed to effortlessly integrate with popular customer relationship management (CRM) platforms, ensuring a smooth transition and consolidating customer data.
 "We are thrilled to introduce another AI application – eZ-Support to supercharge traffic conversion to high qualified leads for every business," said Matt Fok, CEO & Founder at eZ-XPO. "This AI-powered application revolutionizes customer support by significantly reducing response times, improving accuracy, and empowering support representatives to deliver exceptional assistance using the latest OpenAI technology. With eZ-Support, businesses can enhance customer satisfaction, streamline workflows, and drive overall operational efficiency."
To learn more about how to supercharge your traffic conversation to highly qualified leads daily traffic conversion, please book a FREE consultation here.
#support #customerservice #customersuccess #customerexperience #podcast #chat #zoom #virtualexponetwork #exhibition #seomarketing #leadgeneration #seo #seotips #virtualcollaboration #virtualconferences
#podcast #chat #zoom #virtualexponetwork #exhibition
#leadgeneration #seo #seotips #virtualcollaboration #virtualconferences
#podcast #chat #zoom #virtualexponetwork #exhibition
#leadgeneration #seo #seotips #virtualcollaboration #virtualconferences