Unlocking Success: The Ultimate Strategy to Save 80% and Generate Revenue Simultaneously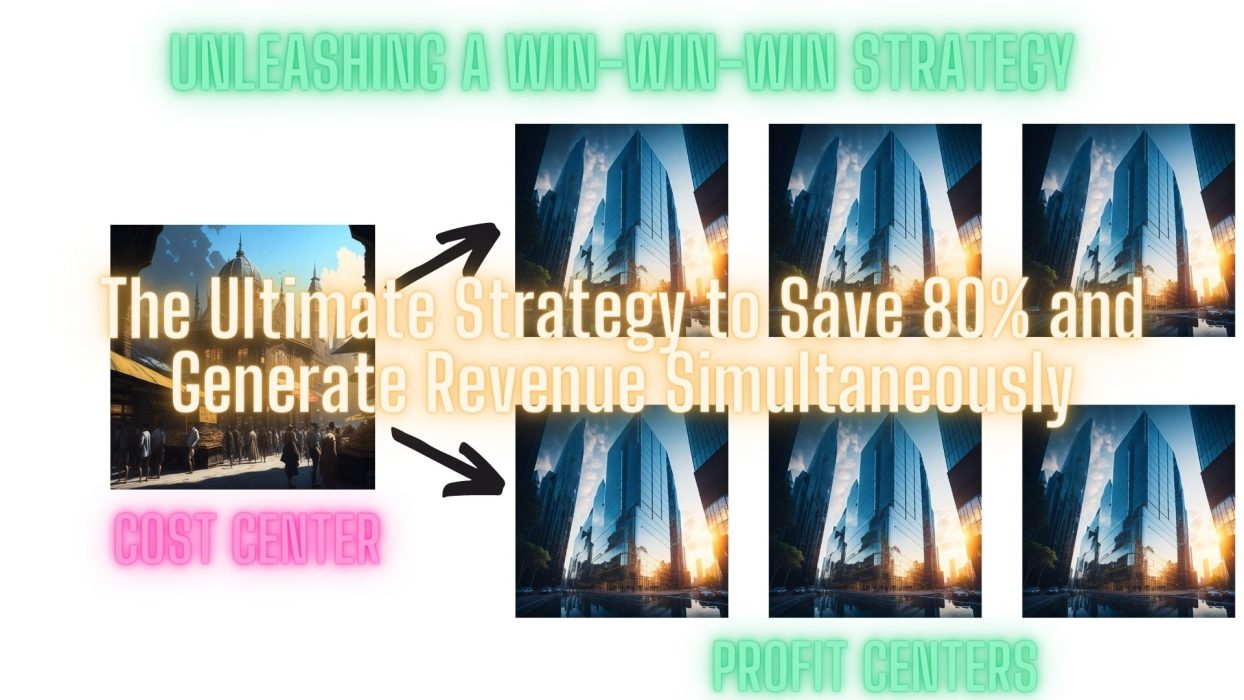 In the ever-evolving landscape of business, the quest for innovative strategies to optimize operations, drive profits, and foster collaboration has never been more crucial. Imagine a game-changing approach that helps businesses shed the weight of traditional operational costs and unites them in a collaborative effort for free organic traffic. In this article, we unveil a transformative strategy that turns costs into profits and fosters an environment of shared success.
The Dilemma: Traditional Costs and the Pursuit of Organic Traffic
Modern businesses grapple with high operational costs, particularly in traffic and lead generation. The traditional reliance on expensive online ads can cripple budgets and yield unpredictable results. However, a novel approach is emerging—one that promises to revolutionize how businesses save and thrive.
Enter eZ-SEO Booster and eZ-Social Booster: A Game-Changing Pair.
Meet eZ-SEO Booster and eZ-Social Booster, two innovative AI Applications out of eZ-AI Suites poised to redefine how businesses tackle online visibility and audience engagement. These tools harness the power of search engine optimization (SEO) and social media strategies to offer a comprehensive solution. By organically attracting traffic and leads, they diminish the need for costly ads, thus freeing resources for reinvestment.
A Paradigm Shift: From Costs to Profits Through Subscription Models
The true brilliance of this strategy lies in its potential to transform traditional operational costs into profit centers. Here's how:
Exponential Cost Savings: Businesses can spend over $1000 monthly on online advertising, SEO services, and Social Network Application Services. By adopting eZ-SEO Booster and eZ-Social Booster, they can drastically cut down this expense, freeing up resources.
Subscription Services: Position your company as a partner offering continual value. Provide subscription packages, including the tools, updates, monitoring, and support. This sustains a client relationship and paves the way for consistent revenue.
The Power of Collaboration: The Private Smart Network Advantage
Elevate this strategy by introducing a Private Smart Network. Serving up to 25 companies concurrently, you multiply your reach and potential saving to over $25,000 monthly. By joining forces, these companies experience even greater savings and benefits.
Creating and Amplifying Value: Highlight the potential for over 80% savings to draw companies into collaboration. This is a rare win-win-win strategy: they save, you profit, and together you work towards shared success.
A Holistic Approach to Success: Your services catalyze companies' success. As they experience tangible results, they'll be more likely to commit to long-term subscriptions.
The Ripple Effect: A Win-Win-Win Strategy
The magic of this strategy lies in its multiple layers of victory:
Companies (Your Customers & Strategic Partners): Enjoy substantial cost savings, elevated online visibility, and lead generation. The tools deliver measurable, sustainable results.
Your Company: Emerge as an industry frontrunner, an innovator fueling change. Subscription fees become a consistent, dependable income source fueled by helping others prosper.
Shared Success: The Partner Network Collaboration inherently fosters a sense of shared achievement. Companies work together for mutual growth, while your company becomes the architect of their success.
Two Options for Startups and SMEs: Choose Your Path
Here's a quick question for every startup or SME:
Option 1: Stay with the Old "Cost Center" Model without Any Upside Potential
The old "cost center' or "Silo" Model will not get better but worsen, especially during stagflation, with prices soaring. In this scenario, companies remain burdened by rising operational costs and stagnant revenue streams.
Option 2: Transform the Old "Cost Center" Model into a Collaborative Profit Center with Unlimited Upside Potential
Choose a path of innovation and collaboration. Empower your customers and strategic partners to save on traditional operational costs and harness the collective power of organic traffic. By uniting everyone's SEO and social networking efforts, this approach offers exponential growth potential for all involved.
A Triumphant Conclusion
In an era marked by cost concerns and the pursuit of profitability, a unique and revolutionary approach stands poised to redefine the playing field. By offering eZ-SEO Booster and eZ-Social Booster through subscription services and leveraging the potential of a Private Smart Network, your company spearheads a transformation that transcends traditional business paradigms.
This strategy is the bridge to a world where companies not only flourish through savings and organic traffic but also collaborate toward a brighter future. With this visionary approach, operational costs become the currency for shared triumph, and a new era of win-win-win strategies is born. Embark on this journey, and become the catalyst for transformation and unity in the business world.
A Future Powered by eZ-AI Apps: Eliminating Friction, Boosting Value, and Sales
In addition to eZ-SEO Booster and eZ-Social Booster, these are just the initial steps in our eZ-AI suite of applications, specifically designed to revolutionize businesses across the spectrum. Our innovative suite offers a comprehensive solution to eliminate friction, reduce costs, and maximize value. It's the perfect synergy of technology and business, making your collaborative network a cost-saving platform and a powerhouse for exponential growth.
As we move forward, envision a business landscape where friction is a relic of the past and every operational process is streamlined for ultimate efficiency. eZ-AI applications will continue to push boundaries, transforming challenges into opportunities and positioning your network members for unbounded success.
Join us as we march towards a future powered by eZ-AI—where every business in your network experiences seamless operations, boosted value, and enhanced sales, creating a business ecosystem like never before. Your journey doesn't end here; it evolves into a limitless horizon of innovation and prosperity.
To learn more about transforming your operation cost center to a new Profit Center for your industry, please book a FREE consultation here.
#b2bmarketingstrategy #b2bmarketing #b2bleadgeneration #demandgeneration #support #customerservice #customersuccess #customerexperience #podcast #chat #zoom #virtualexponetwork #exhibition #seomarketing #leadgeneration #seo #seotips #virtualcollaboration #virtualconferences
https://www.linkedin.com/pulse/unlocking-success-ultimate-strategy-save-80-generate-revenue-matt-fok%3FtrackingId=JT%252BLHkAkQHuSIu6FzOAY9A%253D%253D/?trackingId=JT%2BLHkAkQHuSIu6FzOAY9A%3D%3D
https://www.linkedin.com/pulse/unlocking-success-ultimate-strategy-save-80-generate-revenue-matt-fok%3FtrackingId=JT%252BLHkAkQHuSIu6FzOAY9A%253D%253D/?trackingId=JT%2BLHkAkQHuSIu6FzOAY9A%3D%3D