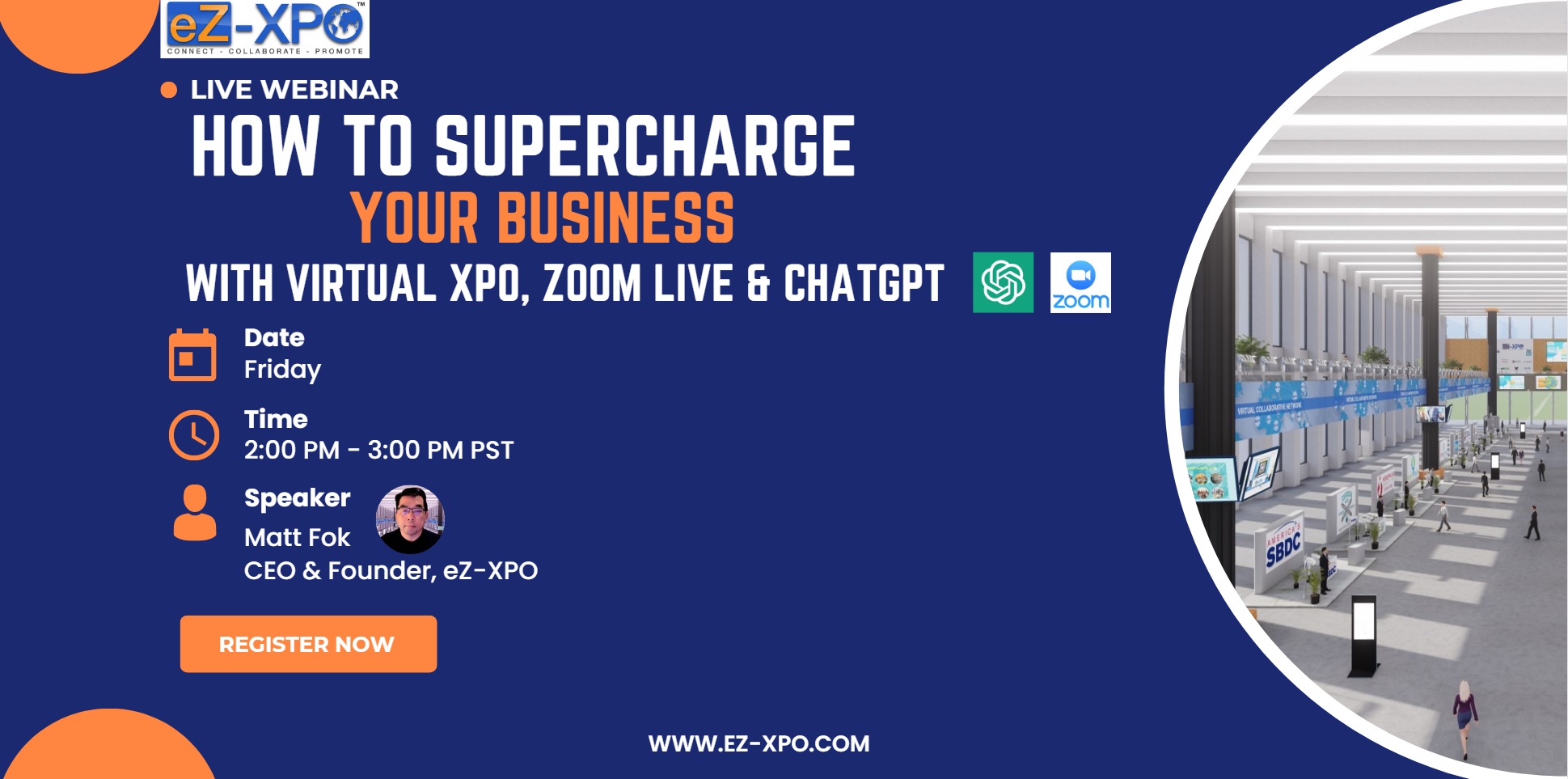 * Join our upcoming webinar and learn how to unlock the full potential of your events with our Hybrid Event solution!
* Discover how to turn every event, whether it's hybrid, in-person, or virtual, into a powerful traffic engine that generates more qualified leads and sales around the clock.
* Learn how to leverage the power of ChatGPT to supercharge your SEO ranking and create a viral network effect to optimize your virtual expo experience.
* Don't miss this opportunity to elevate your event strategy and drive more success for your business.
Register now here!
https://www.einpresswire.com/shareable-preview/zWzk0P3IfNryJXswAp5n8A
Please join our new JumpStart Your Business 2023 newsletter here for the latest AI news:
https://www.linkedin.com/pulse/jumpstart-your-business-2023-chatgpt-virtual-x-network-matt-fok/?trackingId=2%2B%2FJDKQmR36QzGHde1YoCA%3D%3D