eZ-Xpo to Celebrate Virtual Colorado Bridal Show & Virtual Mile High Home Show
---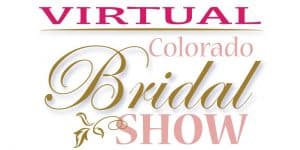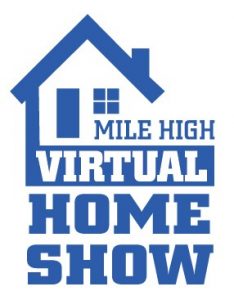 Virtual Colorado Bridal Shows – Connecting Colorado Brides with Local Wedding Professionals
Virtual Mile High Home Show-Connecting Colorado Homeowners with Local Home Improvement companies
San Francisco, CA., June 15, 2020 – eZ-Xpo, the global leader in All-in-1 Virtual Collaborative Network is providing the platform for The Expo Pros – Virtual Colorado Bridal Show on Sunday, June 28th, 2020 from 10 am – 5pm and The Expo Pros – Virtual Mile High Home Show in Denver, Colorado Springs & Fort Collins, CO on Sunday, September 17, 2020 to September 27th 2020 from 8am – 7pm each day.
"We are excited to have eZ-Xpo as the virtual platform provider for both Virtual Colorado Bridal Shows and Virtual Mile High Home Shows. In a time when social distancing is key to everyone's health & wellbeing, we can offer Virtual Shows in addition to our walk-through shows to connect the public with a variety of local professionals. Virtual Shows are convenient, and allow attendees to compare and figure out what they want from the comfort of their home computer, cell or tablet." says Shael Buchen, owner of The Expo Pros
About The Expo Pros (www.TheExpoPros.com):  The Expo Pros is an event producer located in Parker, CO with 31 years of event producing experience. The Expo Pros produces the Virtual Colorado Bridal Show, Virtual Mile High Home Show and a variety of walk-through events. With its Virtual events, The Expo Pros connects attendees and local businesses and provides content with the click of a mouse for its attendees.
About eZ-Xpo (www.eZ-Xpo.com):  eZ-Xpo has been in the marketplace for 5 years. eZ-Xpo is a world leader in Virtual Collaborative Network empowering businesses to connect, collaborate, and promote through networks of virtual expo marketplaces.
Virtual Colorado Bridal Show offers attendees and local wedding professionals a platform to "connect" where Brides and Grooms can plan their weddings all in one day at one place. Admission is only $5 and offers unlimited re-entry. With admission, they can shop local wedding professionals, connect through audio and video chat, get show-only discounts, attend a Virtual Fashion show, get a free men's or women's wedding ring (value up to $379) and register for prizes including a honeymoon at Mountain Lodge Telluride. The 1st 25 Brides who attend will be mailed a limited edition "To Have & Hold Bag" and a few lucky Brides will get The Knot.com, "Complete Guide to Weddings"; 2 to be given away and mailed to them.
Virtual Mile High Home Show is Colorado's only online Virtual Home Show where Coloradoans can shop for their home – from their home. With a $5 admission, attendees have unlimited re-entry to the 10 day Home Show where Virtual Home Improvements and remodeling companies are featured. Attendees can shop for local Home Improvements, get show only-specials, attend Home Improvement presentations, register for show giveaways and prizes, preview pictures, audio and video chat as well as set appointments.