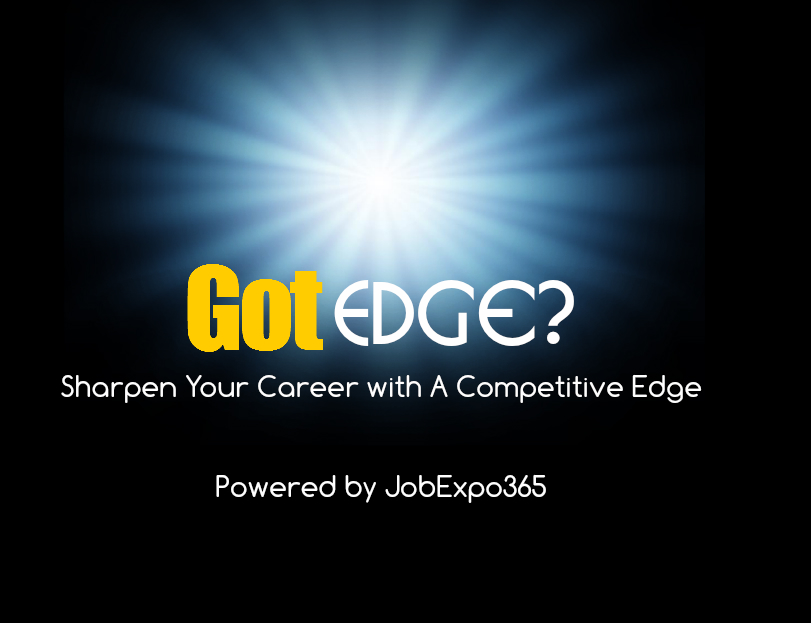 SUMMARY: The Stand Foundation and JobExpo365 is scheduled to launch an all-in-1 virtual job fair marketplace mid-September, 2013 for all job seekers and college students through a new innovative approach for talent management where employers can find the perfect match.
SAN FRANCISCO, CA – August 28, 2013 – The Stand Foundation, a nonprofit organization created to empower individuals and organizations through leadership training, announces its partnership with JobExpo365 to launch the world's 1st all-in-1 virtual job fair marketplace. The Job Fair will empower every job seeker and college student to find their next exciting career.
The new Virtual Job Fair campaign,"Got Edge", will be launched in mid-September, 2013 for three days. The agenda of the virtual job fair will include professional speakers in internet marketing, social media marketing, IT cloud computing, health care industry, modeling and entertainment industry. Besides regular job opportunities, the new "Got Edge" Virtual Job Fair will focus on the following new job opportunities:
* Entrepreneurial opportunities – Job seekers will learn how to position themselves in the marketplace to offer their skills and expertise to the global market anywhere in the world. Learn how to leverage web portals like Odesk and Elance to create your very own job opportunity by helping solve daily practical challenges others face.
* Work at home opportunities – Companies are looking to fill immediate positions with telecommuting and remote positions. If you have an internet connection or phone line, there are many job opportunities available in the customer service, admin and clerical sector just waiting to be filled.
"We are excited to partner with JobExpo365 and eZ-Xpo for this new exciting game changer. It's a great opportunity to learn about various jobs available today," said Tracy Steele, CEO of The Stand Foundation, Inc. "With JobExpo365, a Virtual Career Fair marketplace, we will be able to achieve multiple benefits – lower costs and offer every stakeholder an opportunity to connect and collaborate 24/7. As a result, we boost more job opportunities and talent pool for both job seekers and employers and creating a more productive and vibrant community. We will show you how you can also create your own jobs in your niche market," he explained.
Countless job fairs each year to have thousands of applicants interacting with hiring companies, career advisors, scheduling follow-up interviews, taking home company's collateral, and sharing countless versions of resumes throughout the event. For many employers adding through the mass of applicants is a time consuming and costly endeavor, usually resulting in a limited number of quality prospective employees.
Developed in conjunction with eZ-Xpo All-in-1 Virtual Event platform, JobExpo365 powered by eZ-Xpo – Virtual Job Fair is a high impact medium for cost effectively reaching your target audiences, anytime, and anywhere. eZ-Xpo employs its expertise in combining technology with sales and marketing enablement to produce programs with measurable results for wider exposure to your business customers and Internet savvy job seekers.
"We are excited to partner with The Stand, a leader in empowering individuals and organizations. Today's job creation engine is stalling! We strongly believe that we can jumpstart job creation in this country by deploying this new innovation approach as a Virtual Career Fair Marketplace (JobExp365). It's aimed at helping both job seekers and college graduates from all colleges and universities, "said Matt Fok, Founder and CEO of EZ-Xpo.
"First, we need to bridge the gap between the employer's expectation and job seeker's skills by offering both skill assessment and online internship program. By educating every job seeker and college graduate about employer expectations before every virtual job fair, both the employer and job seeker will have a better chance at finding the right match. Secondly, JobExpo365 is offering every qualified college or academic institution a FREE complimentary Virtual Job Fair to help familiarize their students with the work environment by participating in the online internship program.," Fok continued. "Finally, there are still plenty of good jobs in the marketplace especially many baby boomers are retiring. We just need to provide a better innovative talent management solution for all stakeholders – colleges, students, and employers," he added.
JobExpo365 is the world's 1st all-in-1 virtual career fair marketplace with built-in integration with social learning and marketing automation for higher ROI. Job seekers will have a virtual booth to showcase their greatest accomplishments and employers will be able to detail job opportunities in their own virtual booth. JobExpo365 will help every job seeker and employer connect: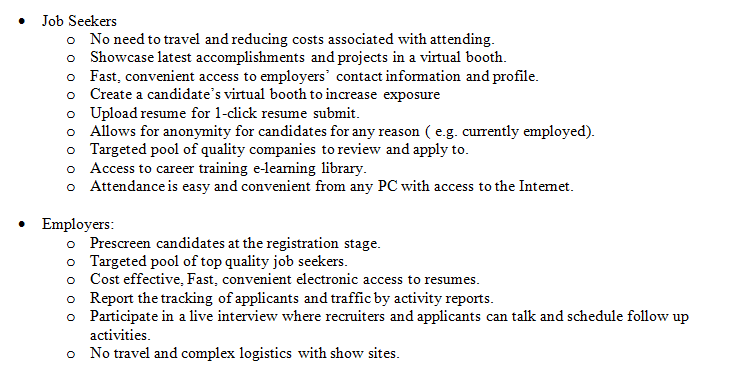 The Stand Virtual Job Fair Marketplace will partner and collaborate with local community and non-profit organizations such as Arkansas Department of Human Services, Arkansas Children Hospital, United Family Services, Inc., University of Arkansas for Medical Sciences, Department of Workforces Services, Delta Dental, City of Little Rock, Arkansas Student Loan Authority, and University of Arkansas Clinton School of Public Service.
The Stand Virtual Job Fair Marketplace will be launched tentatively in September 15, 2013 for the early adopters.  For more detailed information, please visit www.jobexpo365.com/thestand
For further detailed information, please contact Jessica Smith at [email protected]
Product or service names mentioned herein may be the trademarks of their respective owners.
About The Stand Foundation
The STAND Foundation, Inc. is a nonprofit organization created to empower individuals and organizations through leadership training that promotes economic opportunities, social progress and community development in Arkansas. For more information about The Stand Foundation, please visit www.thestandone.com
About eZ-Xpo
eZ-Xpo, the global leader in All-in-1 Virtual Trade Shows and Private Business Networking solutions, announced its newest addition with eZ-Xpo LMS (Learning Management System ) and Social Learning Integration  with eLearningZoom. LMS will be able to provide online continuing education and education tracks for global live events such as trade shows, user conferences, concerts, sports, entertainment, personal events and virtual expo marketplaces.    For more information on eZ-Xpo, please visit www.eZ-Xpo.com
About JobExpo365
JobExpo365, a new game changer, is the world's 1st all-in-1 virtual career marketplace with built-in training and skills assessment for talent management and recruiting. JobExpo365 is the only virtual job expo marketplace that offers both job seekers and employers their own virtual booth to showcase themselves. Jobseekers can feature their latest accomplishments and projects with a video presentation. Employer can schedule live video interviews online with candidates at the Virtual Job Fair Marketplace.
For more information on JobExpo365, please visit http://www.JobExpo365.com; email [email protected] or call 1-888-718-5333
Web site at http://www.JobExpo365.com
Contact Information:
eZ-Xpo
Matt Fok
Founder & CEO
Email: [email protected]
1-888-718-5333
TAGS/ keywords – virtual job fair, virtual career fair, talent management, virtual trade show, social learning