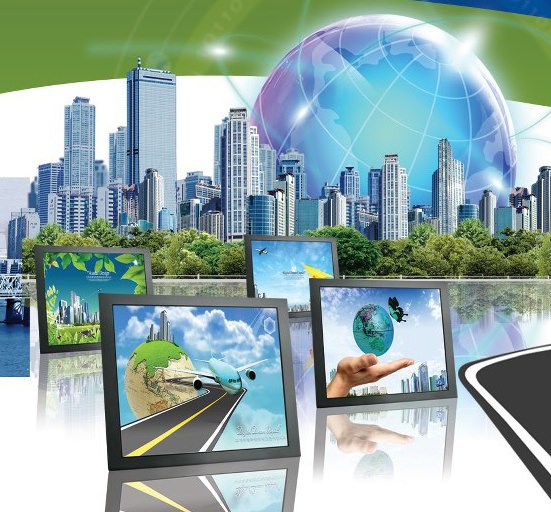 SUMMARY: Bridging the technology gap of what the technologies are and how it applies to every local small business is required to sustain a competitive advantage in the 21st century. The Los Angles International Black Chamber of Commerce in joint partnership with eZ-Xpo presents a Private Business Network Marketplace for virtual trade show, virtual learning, and virtual job fair 24/7 complemented by Hangouts to engage audiences worldwide.
SAN FRANCISCO, CA – September 20, 2013 – The Los Angeles International Black Chamber of Commerce (LAIBCC) today announced the world's 1st Annual Virtual Bridge Tech Gap Summit Marketplace to coincide their Bridge Tech Summit on October 17-18, 2013 at LA Trade Tech and updated weekly on the TrueNubia Conversations with Andrew Williams and Catherine Harris BlogTalk Radio series.
The goal of the summit is simple – give people practical resources and strategies to better use the technology (smart phone or tablet) they currently have to meet their career, financial, and economic needs. Many individuals have the concept of "WHAT" technology, apps and social media platforms are. However, the gap we are bridging is the "HOW" in using them to streamline business, increase Global e-commerce opportunities, improve productivity, promote brand awareness and increase participants' bottom line.
Bridge the Tech Gap Summits provides quality, grass roots collaborations. By focusing on the interests of everyday non-tech consumers, it will help people see the value and role of technology as it relates to employment, business, career paths and economic livelihood. To succeed in today's global market, people must be prepared to compete technologically in the 21st century as we transition into this 3rd Industrial Age: the Golden Age of Technology.
Together with EZ-Xpo, the Bridge Tech Gap Virtual Expo Marketplace will empower every local business and member to leverage social media and the latest cloud computing technologies to boost more qualified leads and sales to ongoing collaboration and live/on-demand engagement 24/7.
"We are excited to join forces with LocalPlaceXpo and eZ-Xpo to jumpstart the local business with this powerful game changer to build a local and global business ecosystem in every city, states, and country," said Catherine Francis, Founder of Bridge Tech Gap and LAIBCC. "Not only will this help boost local business to expand for more exports, but also boost local jobs with eZ-Xpo's Virtual Job Fair and crowdsourcing capabilities. We are also excited to join forces with the Black Caucus of California Community College to help educate and promote this effort within over 114 community college campuses," she added.
"We are excited to join forces with LAIBCC for this new game change organization. With Bridge Tech Gap – Virtual Expo Marketplace, every local business can shorten their sales cycle easily and quickly with daily qualified leads in their inbox with eZ-Xpo's marketing automation system. Each virtual booth can automatically send qualified leads to the exhibitor for a quick follow-up," explained Matt Fok, CEO of eZ-Xpo.
"To expand our recent success with GGBA Virtual Pride Business Expo in San Francisco Northern California, we can build a virtual business network ecosystem across all organizations across all cities, states, and countries. With this grassroots empowering organization, together we can help jumpstart every local business and create more jobs at the same time. Most importantly, we can educate every consumer to bridge the technology gap to pursue a more exciting career. In today's competitive world, every local business needs to leverage social media and cloud computing technologies as their secret weapons for better customer care and customer satisfaction," added Fok.
Key features of the Bridge Tech Gap (BTG) – Virtual Local Business Expo Marketplace includes:
Daily Deal – Offering daily deal and discounts for every member. Exhibitors can offer special discounts on their products and services and build a long-term business relationship in their virtual booth.
Virtual Expo Showcase – Offering unlimited virtual expo opportunities for all industries within the marketplace. It is a great complementary solution for all physical trade shows or conferences. BTG can host virtual expo marketplace on a monthly basis with a specific targeted niche industry (i.e., banking, real estate, insurance, health care etc.). Attendees can engage with each exhibitor both on-demand or live via chat, Google Hangout, Skype, or web conferencing.
Empowering your sales force: With BTG Virtual Expo Marketplace, marketing and sales teams can listen and respond to community conversations to gain a better understanding of your customers' business needs while at the same time gain access to qualified buyers. Exhibitors can get all qualified leads with contact information instantly from the virtual booth.
Automatic Marketing Automation – Each virtual booth can automatically feed qualified leads (attendees) to exhibitor's CRM application (i.e., SalesForce, SugarCRM) and email campaign application (i.e., MailChimp, Constant Contact, and Aweber) for higher marketing ROI.
Marketing Intelligence – Each virtual booth has built-in marketing analytics to track each attendee activity. Exhibitor can easily identify their best qualified prospect based on their visit duration and the actual marketing content they have viewed.
Knowledge sharing: Each virtual booth comes with a variety of online resources like discussion forums, product tours for product documentation and how-to videos to help customers find solutions and solve problems. LocalPlaceXpo makes it easy for people to discover and share interesting content with familiar social networking tools such as "likes" and @mentions.
Social self-service: Providing self-service through peer-to-peer support forums and online FAQs saves you money and it also saves your customers time. Exhibitors can host their FAQs in their virtual booth and only surfaces the most relevant information, delivering your customers the right answers in real-time.
Virtual Business Ecosystem through your Private Business Network Marketplace – Helping every community to build your private virtual business ecosystem with strategic partners and customers. The key difference between the Private Business Network Marketplace from Facebook and Linkedin is that participants have total control of the content, and policy administration on the marketplace. With a single universal login, attendees can easily navigate from one marketplace (i.e., Virtual Local Business Expo, Virtual Job Fair, and Social Learning Marketplace) to other strategic partners' marketplaces.

The Bridge Tech Gap – Virtual Local Business Expo Marketplace is open for early adopters at http://localplacexpo.com/bttg. It will complement with the Bridge Tech Gap Summit on October 14-17, 2013.  For all early adopters and game changers, please contact Catherine Francis at [email protected], Founder of LAIBCCc, or Andrew Williams at [email protected], or Matt Fok, CEO of eZ-Xpo at [email protected].
Here is a short list of sponsors and strategic partners for the event:
Black Caucus of California Community with over 114 campuses
Greentechnologyinstitute.org
* Product or service names mentioned herein may be the trademarks of their respective owners.
About Los Angeles Area International Black Chamber of Commerce (LAIBCC)
The Chamber is helping businesses go global. Get the "competitive edge" as part of our international chapter. The chamber is supporting local business through e-commerce, black meetings and tourism, advertisements, and B2B services and ventures to our international affiliates in Canada, Asia, Africa, The Caribbean, South America, Europe, and Asia-Oceania-Asia-Pacific Islands. Supporting Education, Health, Real Estate, Entertainment, Technology, multinational multimedia and Metropolitan Service Markets.
As an international member you can take your business from the confines of your local service area to the world and tap into the global resources available at your fingertips. One more way we are helping our communities thrive in a world full of abundant resources.
For more information about, please visit www.BlackChamberofCommerce.org
About eZ-Xpo
eZ-Xpo is a revolutionary new approach to virtual events, virtual trade shows, private business networking marketplace. eZ-Xpo delivers the world's 1st all-in-1 virtual expo marketplace that seamlessly integrates with built-in marketing campaigns to follows up with every prospective customer during and after the event.eZ-Xpo goes beyond traditional trade show and virtual event tools by harnessing the power of the Internet, proven best of class marketing automation technologies (i.e.,SalesForce.com , Mailchimp, eZ-Contact , and eZ-Web Meeting) and making everything available to you in an integrated and intuitive online interface.
Contact:
eZ-Xpo
Matt Fok
Founder and CEO
[email protected]
Phone: 1-888-718-5333